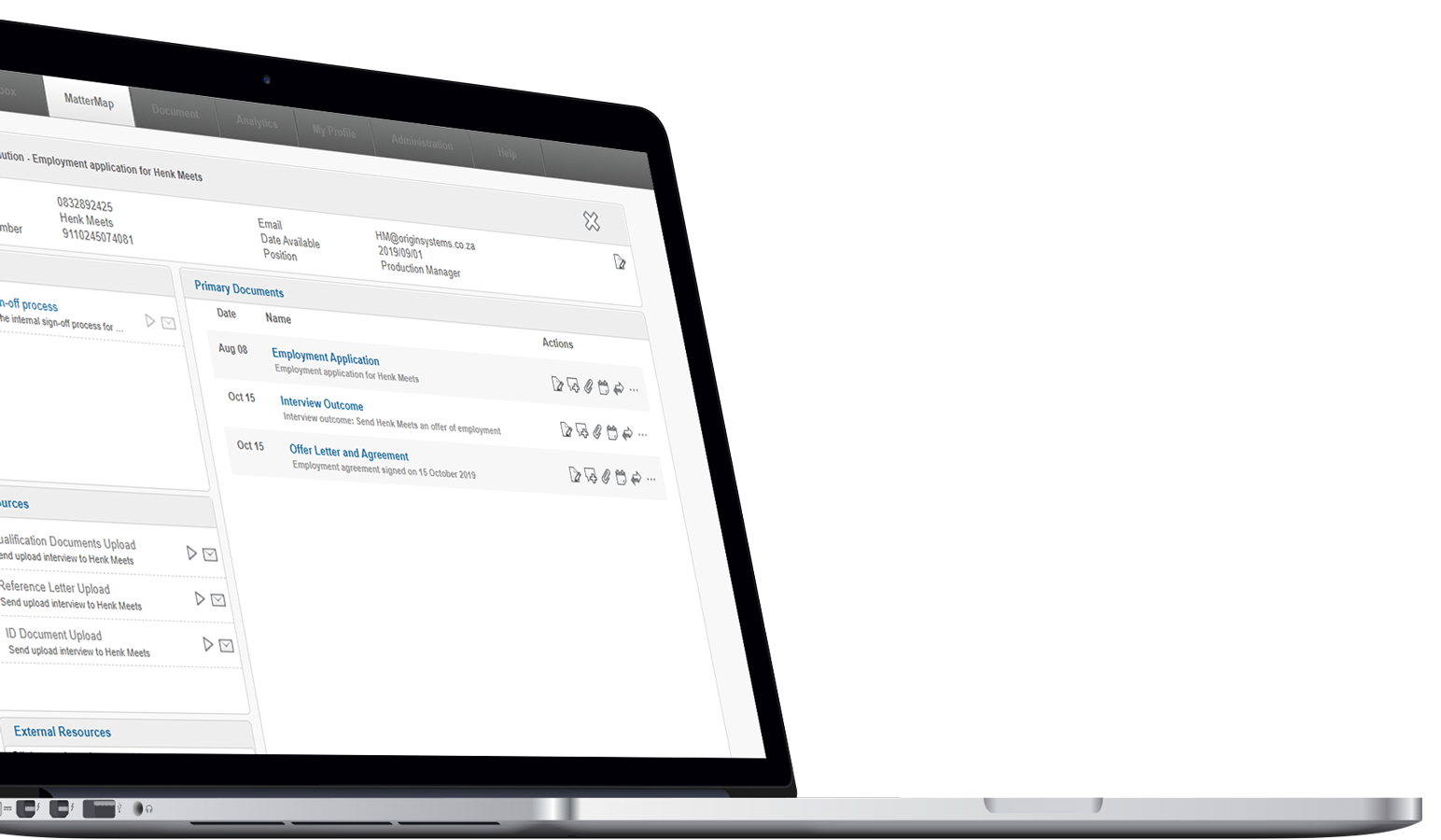 Speed up and automate the on-boarding of new employees, from application and interview to offer and contract stage.
When you merge your HR workflow processes with the drafting and management of your employment contracts, workplace policies and audit reports, you unleash huge time savings, fail-safe HR compliance and consistently compliant contracts.
MatterMap guides you through the full employment lifecycle – streamlining hiring, disciplining, promoting or dismissing an employee. You'll always have the big picture, with live contract and process data that drives forecasting, reporting and business intelligence.
HR solutions are active at:
MatterMap has proved to be the ideal solution for onboarding of new employees.  It has allowed us to create employment application and approval workflows that are flexible enough to cater for the unique circumstances of every employment relationship, whilst still ensuring inbuilt compliance and risk management.  MatterMap has assisted in the streamlining the contracting process with new employees which has resulted in various efficiencies in the business. The HR MatterMap reduced administrative tasks and provides an easily accessible record keeping tool.