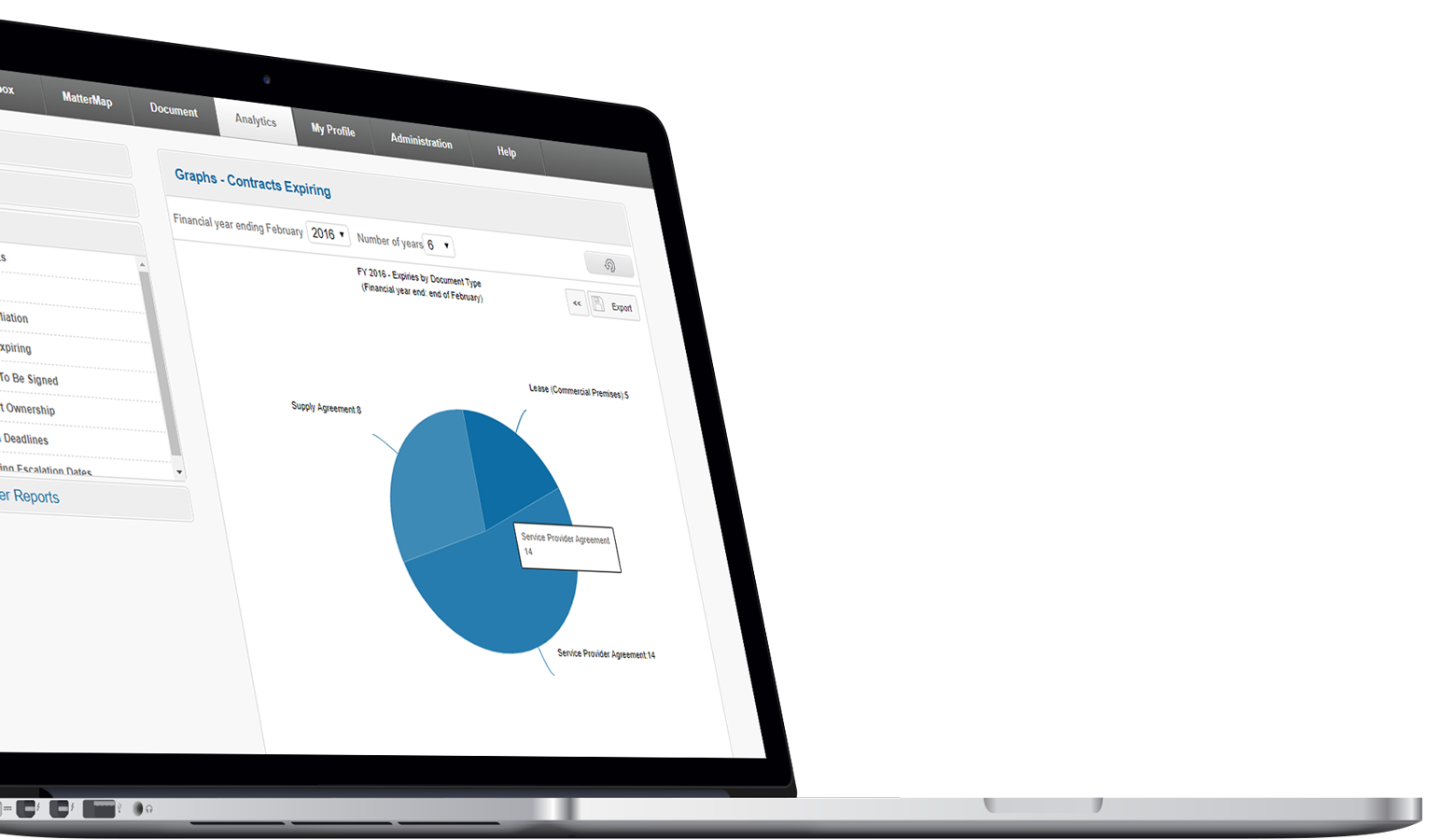 Easily onboard new brokers and intermediaries and automate necessary due diligence processes. Get audit and compliance solutions, tailored to the heavily regulated insurance industry. Securely and centrally store important documents and agreements.
MatterMap automatically maintains real-time reports of all of your intermediaries and service providers. It also manages your annual re-contracting, allowing you to update your service terms and fees within hours with a paperless drafting, electronic signature, distribution and storage process. All via email, internet or bulk generation technologies.
Insurance solutions are active at:
The Updraft consulting and implementation team were so helpful in guiding us towards the ideal workflows and the support has been fast and professional throughout. For both the legal team and the business, the adoption of this legal technology has been an absolute game-changer. The guided process does not allow for unauthorised contract terms and there is a full audit trail and oversight.